Dear Conversionry,
I'd like to discuss how I can increase my website's or app's conversions.
Level 3, 534 Church street, Cremorne, Melbourne, Victoria 3121, Australia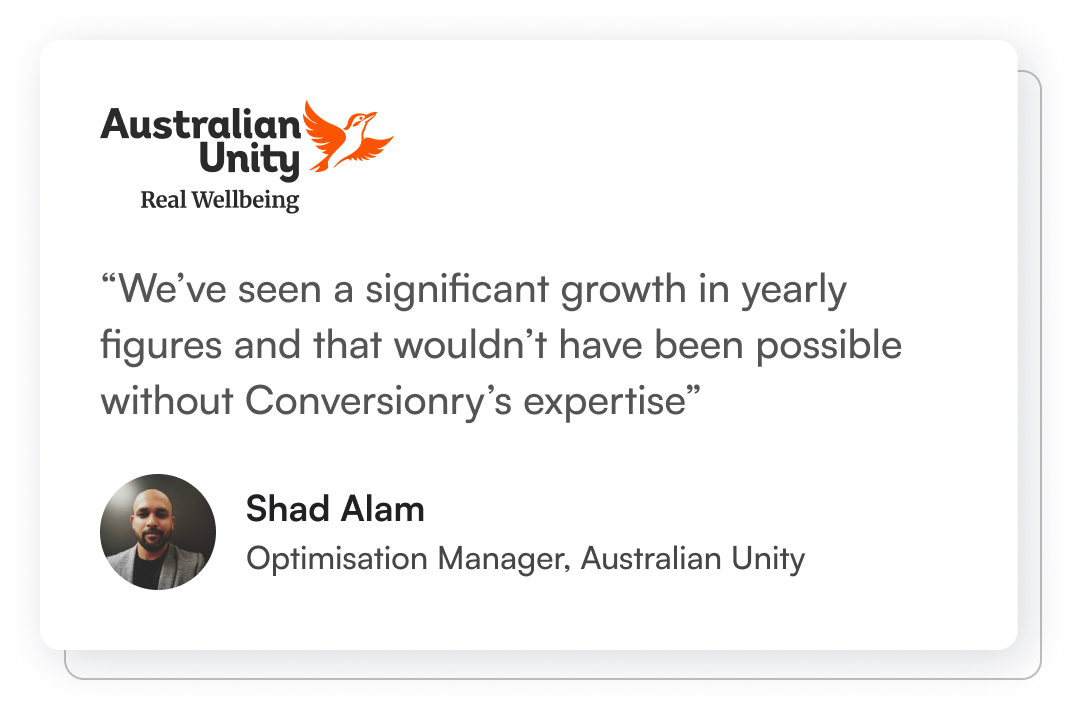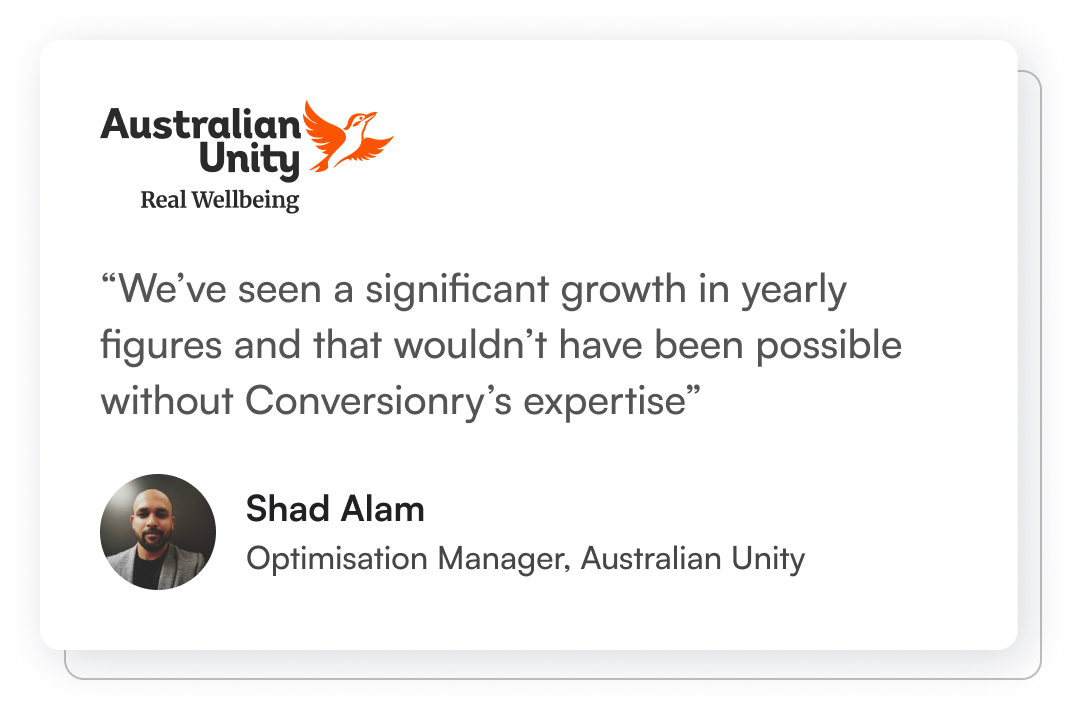 About Conversionry
Converionry is a hub of conversion activity.
We're a team of multidisciplinary conversion specialists focussed purely on converting your website traffic into more sales and enquiries. Our team made up of skilled Optimisation Analysts, Conversion Copywriters, UX Designers, Analytics Engineers, Conversion Architects and Project Managers deliver combined insight through a cohesive process, by integrating complex data analytics and supervision of design and development.

What does this mean for you? It is a seamless user experience with your customer's needs at the forefront of every decision. Our only non-negotiable is to respect the CRO process. As it is an evidence-based strategic approach, we do not allow personal viewpoints to get in the way of the proven methodology. We deliver pure ROI and pure results.